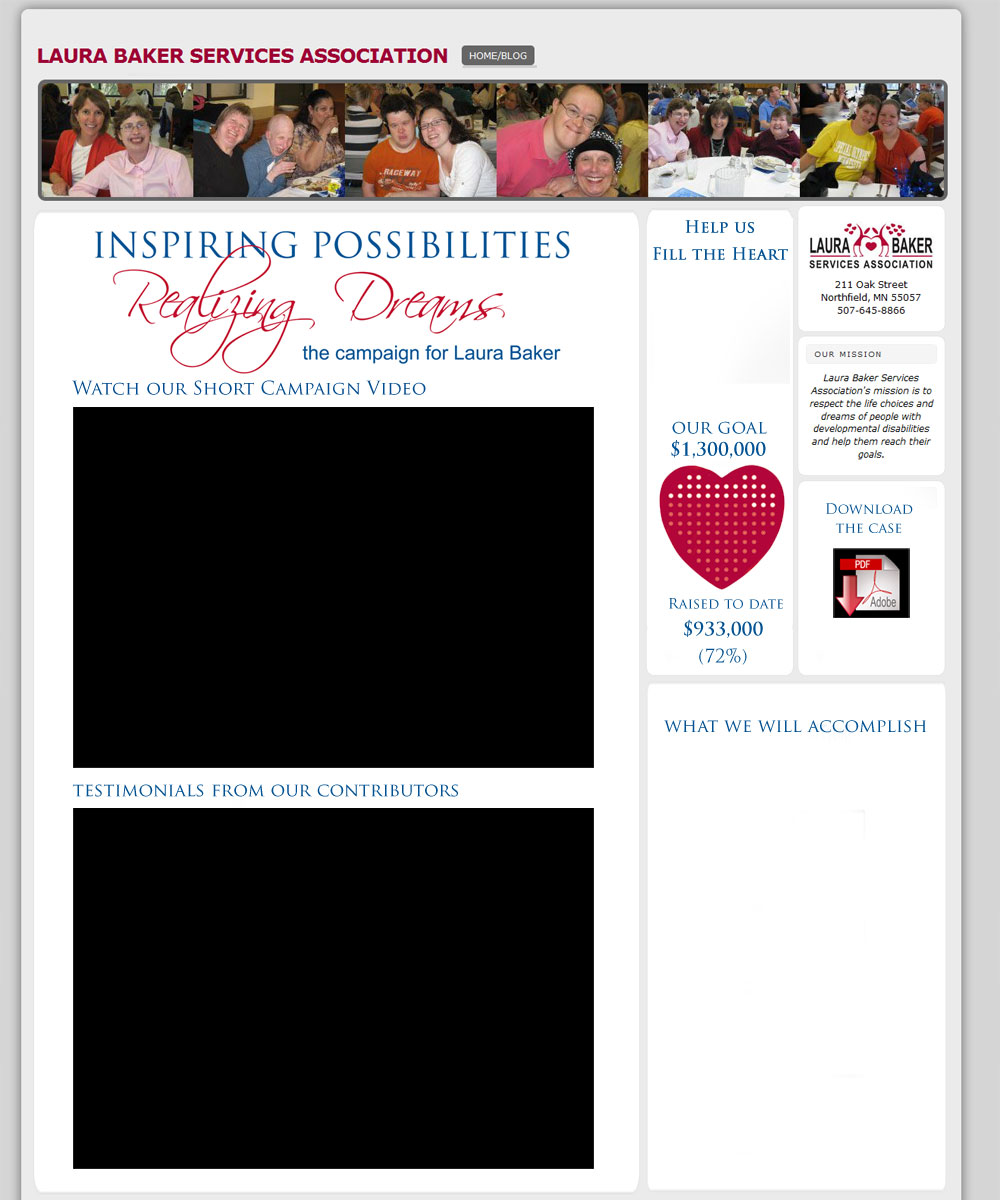 $1,301,659 100%
Our goal is to construct two new cottages, just like Wright Cottage and to renovate Elwell and Baker Halls.

Once the new cottages are built, the aged Margaret Graves Hall will be razed and a beautiful Recognition Garden created in its place.

More fundamentally, we are creating homes for our Oak Street clients, a place where they can dream and be inspired and where the staff can work with them in ways not possible today.

To date, we have already completed the restoration and Elwell and Baker and now move forward to make the new cottages a reality. Please help make this dream come true, for our clients, for Laura Baker Services and for our entire communtiy.